Fun volcano experiment for kids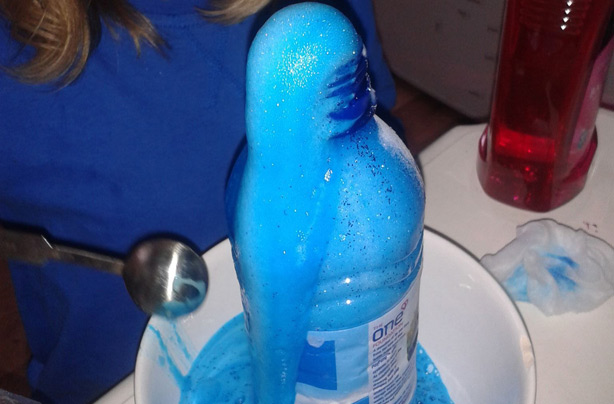 What you will need
An apron
A container, such as a tall glass or a plastic bottle. Tall thin containers are best so you can watch the mixture rise
A tray or plate, to catch the overflow
A teaspoon
100-200 ml of white vinegar.
1 heaped tsp of bicarbonate of soda.
One squirt of washing up liquid
A few drops of food colouring
Glitter
Stuck for things to do with the kids? Turn them into mini mad professors and transform your kitchen into a crazy science lab!

There are lots of fun science experiments the kids will love having a go at - they'll learn the basics about chemical reactions and have a blast making potions fizz and pop.

This is a really quick and easy experiment to try with children. It's brilliant to do at a kids' party, getting all the children to gather round and help at different stages, or to do at home together. You're likely to already have most of the ingredients in the house before you begin.

Age group: Kids from 4+ can be supervised carrying out this science experiment. The main thing to watch out for is that they don't put any of the ingredients in their eyes.

Safety tips: It's good to get into the habit of screwing the lids back on directly after use as it's easy to knock over the ingredients in excitement and create a terrible mess! Wash hands after the experiment; all the ingredients are natural but they still might sting if rubbed in little eyes.

1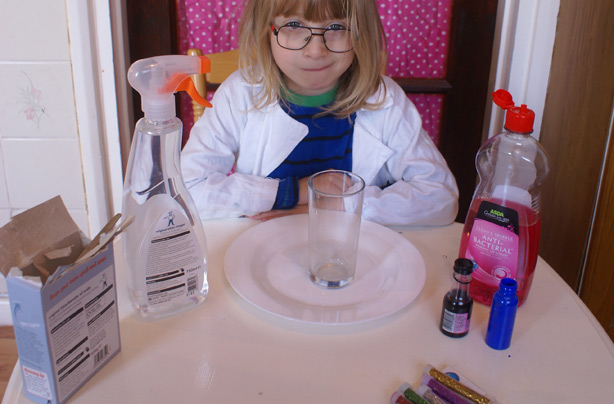 Step 1
Gather all the things you need ready, put them on a flat surface like a table. To prevent staining do the experiment on a wipeable tablecloth.
2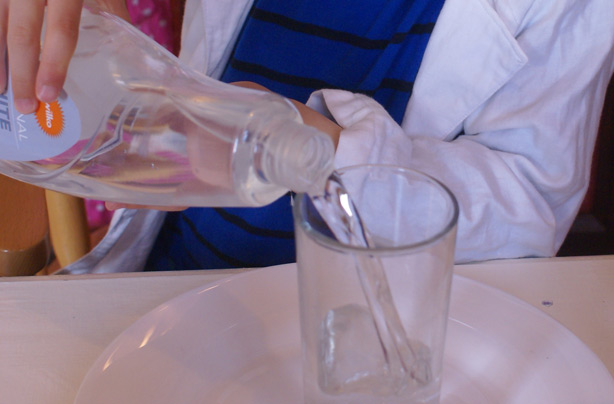 Step 2
Pour 100-200 ml of white vinegar into your chosen container it should reach around one quarter of the container to give the best effect.
3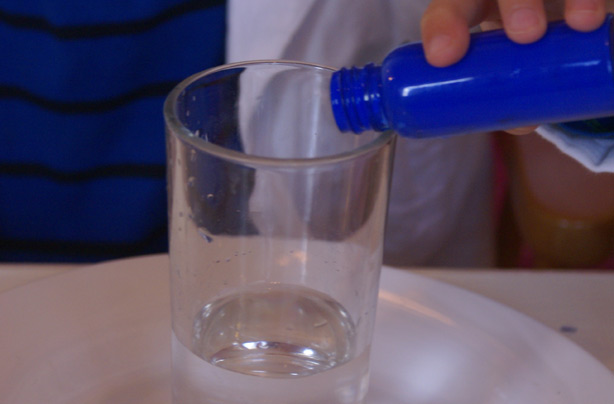 Step 3
Now add some food colouring.
4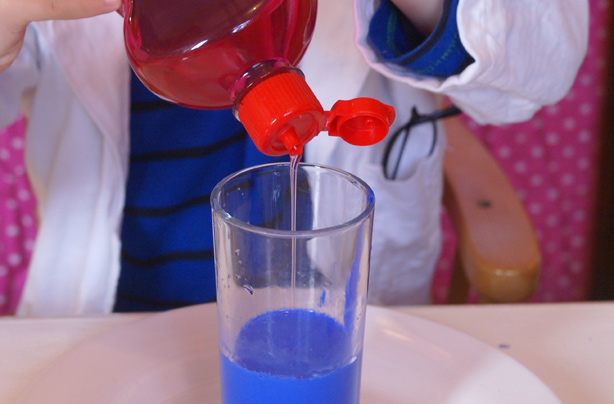 Step 4
Add a squirt of washing up liquid. Give a mix with a spoon.
5
Step 5
Pour in some glitter. It will rest on the top but thatís fine, you donít need to mix it in.
6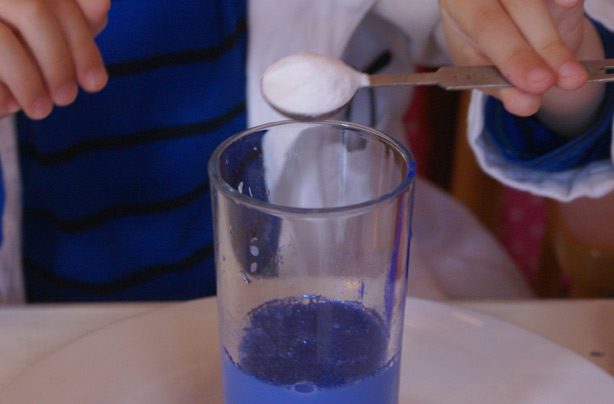 Step 6
Now for the grand finale! Add one teaspoon of bicarbonate of soda. This must go in right at the end.
7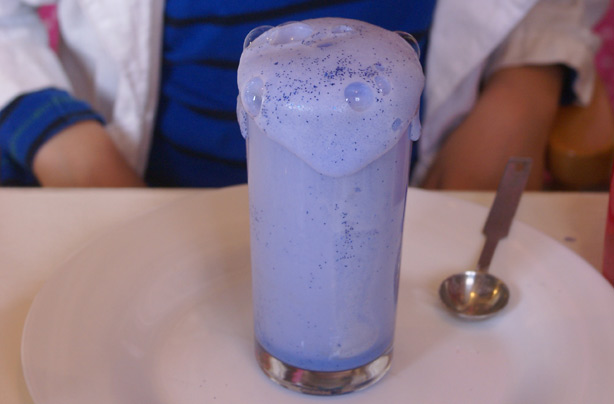 Step 7
Stand back, and watch your amazing science experiment in progress!
Your rating