How to make Harry the Halloween ghost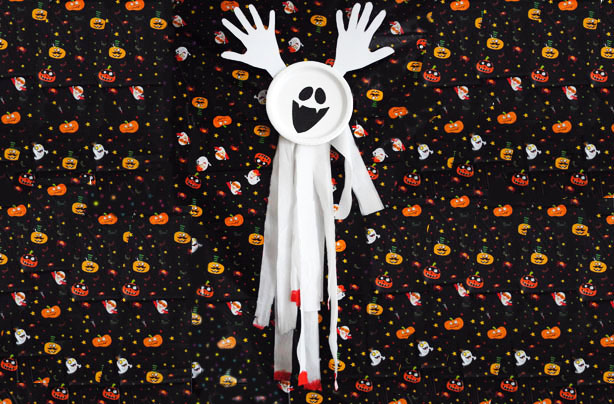 What you will need
White toilet roll
2 sheets of white card
Black acrylic paint
Red acrylic paint
Paintbrush
Scissors
Biro or marker pen
White paper plate
Sellotape
What's that brushing your shoulder and sending shivers down your spine? It's Harry the Halloween ghost! He's just swished by while he's looking for his crafty friends Wanda the Halloween witch and Bertie the Halloween bat. If you're having a Halloween party or looking for something to hang on the front door for trick or treaters, then this ghost craft is right up your street!

He's really easy to make and if you place a fan near him his trail will blow in the wind, making him even more scary. The kids love shredding toilet paper and paper plates are fun to put scary faces on - so they'll have a great time making them - plus there's hardly any mess - no glue, just Sellotape!

Age group: Kids from 3 years old will really enjoy making these ghosts as they involve painting, cutting and sticking. Just make sure you watch them with the scissors!

1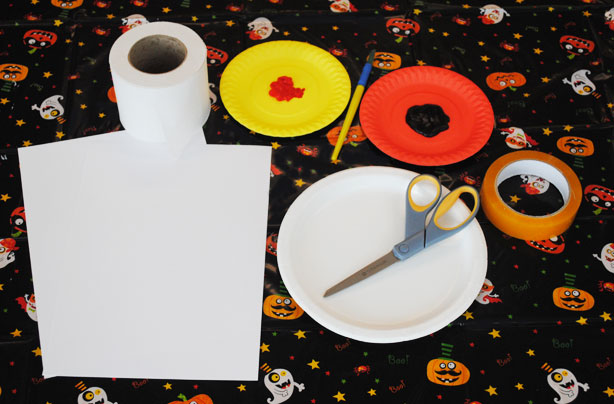 Step 1
Gather together everything you need to make Harry the Halloween Ghost on a clean flat surface.
2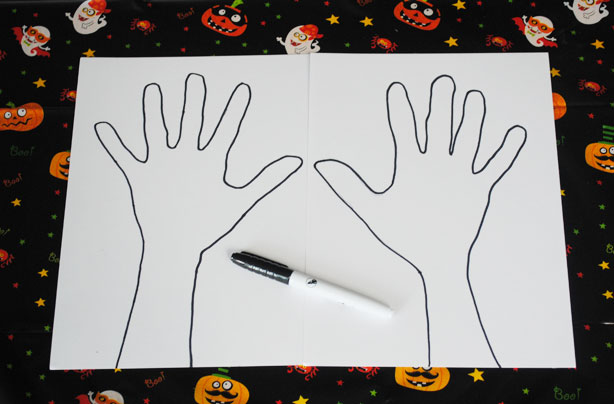 Step 2
Draw around one hand and wrist on each of your white cards. Draw slightly up your arms so you have lots of arm to stick to your paper plate.
3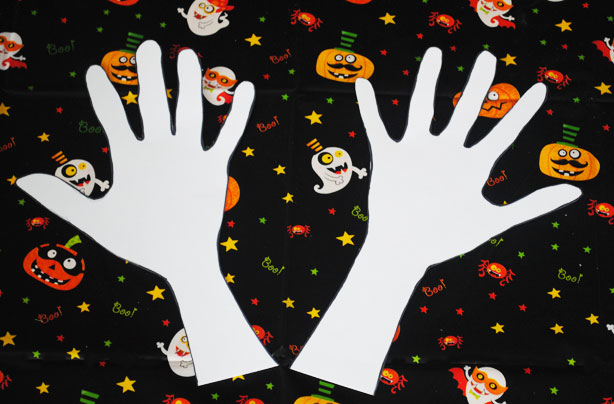 Step 3
Carefully cut around the hands you've drawn on the cards until you have two life-size hands and wrists.
4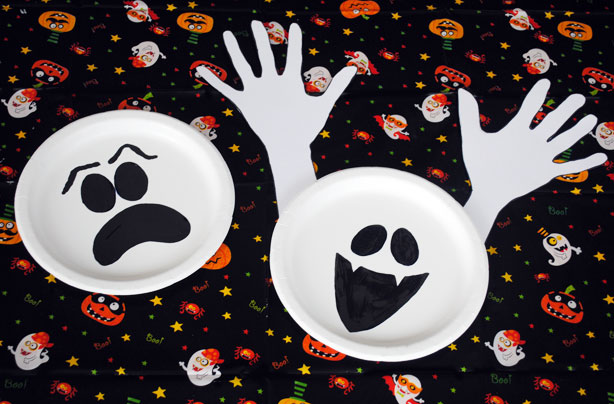 Step 4
Using the black acrylic paint, draw ghostly faces - the scarier the better - on a paper plate. Attach your hands and arms to the back of the paper plate firmly using Sellotape.
5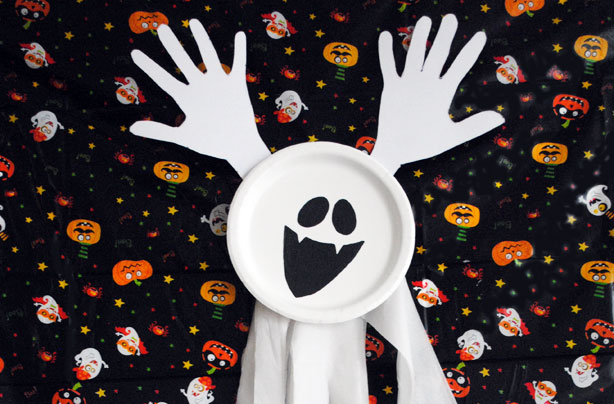 Step 5
Pull off different lengths of toilet roll and cut in half lengthways to make a ghostly trail. Sellotape each length to the back of the plate.
6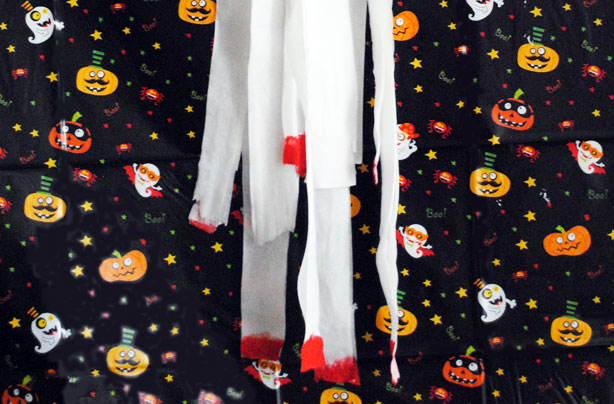 Step 6
Using the red acrylic paint, paint the ends of the toilet roll so that they look like they've been dragged or dipped in blood.
7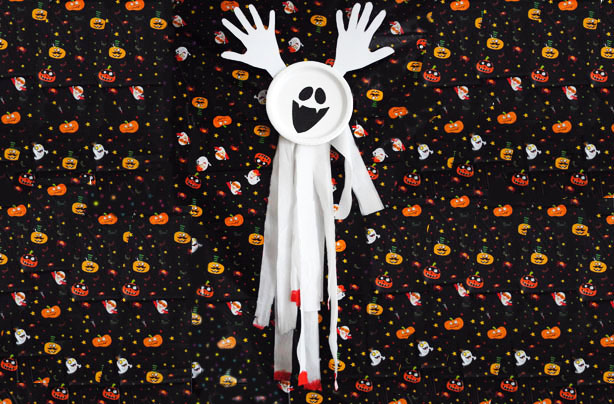 Step 7
And that's it! All you need to do now is suspend Harry the Halloween Ghost from ceilings or hang from banisters - they're the perfect Halloween party decoration. Why not make lots with different faces and try sticking the hands at different angles too. Happy Halloween!
For homewares such as tea lights, paper plates, string, scissors etc. visit
Asda Direct
, and for crafts materials such as paint, glue, craft foam, felt etc. visit
Baker Ross
, a family run craft business who are the leading suppliers of arts and crafts to schools and other organisations across the UK and abroad, based in Walthamstow, London. Props such as the tablecloth, cobwebs, plastic spiders etc. can all be found at Morrisons.
Where to next?
-
How to make Bertie the bat
-
fun Halloween craft for kids!
-
Video: how to carve a pumpkin
-
Download the goodtoknow Halloween Party Planner app
Your rating