How to make a paper plate tambourine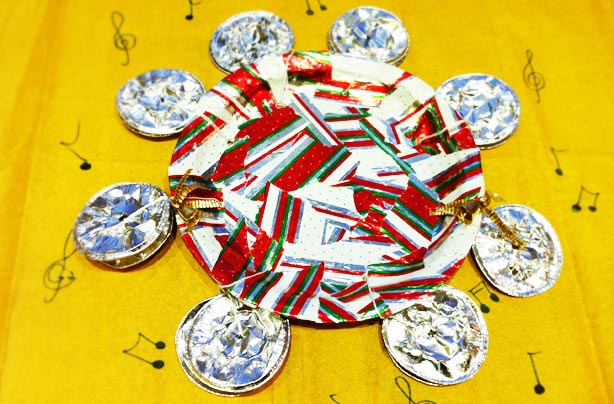 What you will need
1 paper plate
16 pie foils
Leftover gift wrap
2 bells leftover from seasonal chocolate figures

Decoupage glue squirted out onto a paper plate (OR mix 3 parts of PVA glue with 1 part of water if you don't have decoupage glue)
Paintbrush
Sharp pencil/pen
White embroidery thread
Scissors

What can you do with pie foils, bells, a paper plate and gift wrap? Turn them into a tambourine, of course.

The kids will have great fun making this fun musical craft and when it's finished they'll love shaking and banging it to the beat! The pie foils are perfect for creating that real tambourine tinkle and the paper plate has a brilliant booming sound when the kids pat it. Your kids can also add some bells on (leftover from their seasonal chocolate figures) to make their paper plate instrument sound like the real thing.

Scroll down for our brilliant step-by-step guide on how to make a paper plate tambourine.

Age group: Kids as young as 3 can get involved in making this paper plate tambourine - they will just need help tying on the pie foils and bells on.
1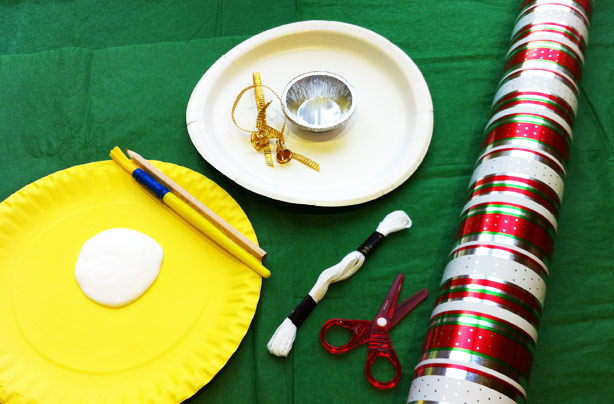 Step 1
Gather together all of the tambourine craft equipment...
Find a flat surface to work on and gather together all the craft materials you need to make a paper plate tambourine.
2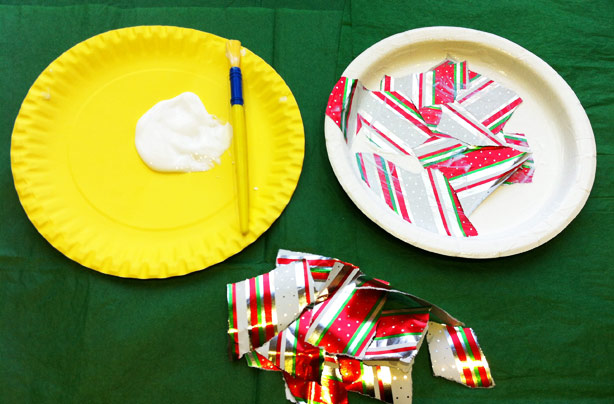 Step 2
How to make a paper plate tambourine...

Rip up lots of leftover gift wrap.
Take your paper plate and cover it with glue using a paintbrush, then stick bits of gift wrap pieces all over it, front and back, brushing more glue over the top of the gift wrap pieces.
3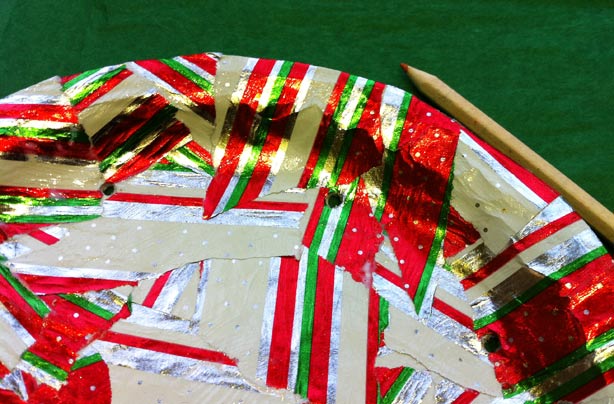 Step 3
While the paper plate is still wet, take a sharp pencil or pen and punch 8 holes, at regular intervals, all around the edge of the paper plate.
4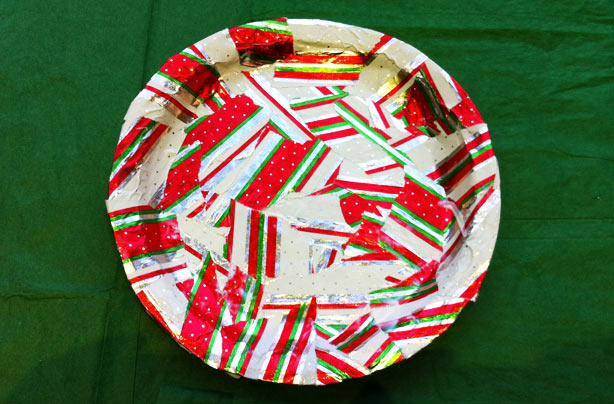 Step 4
Leave the decorated paper plate to dry completely for a few hours or overnight. When it's dry it will look shiny and make the paper plate feel strong - brilliant for banging on.
5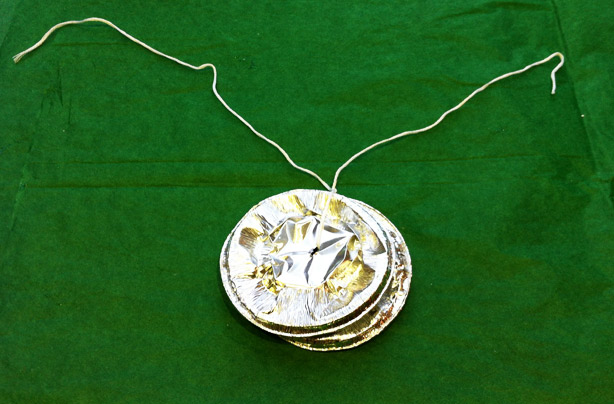 Step 5
How to make the paper plate tambourine's metal disks...
Flatten out 16 pie foils and punch a hole in the middle of each one, using a sharp pencil.
Take a piece of embroidery yarn, measuring approx 12 inches, then thread it through 2 pie foils.
Tie a double knot to secure the 2 pie foils on the yarn - it will look like you've made a medallion.
Make 7 more pie foil medallions.

6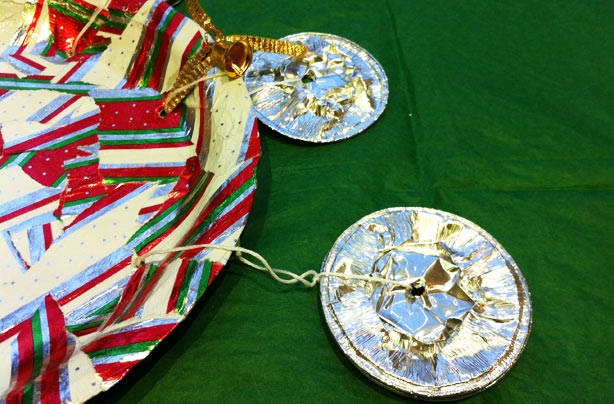 Step 6
How to put the finishing touches to your paper plate tambourine...
Tie each set of pie foils to each of the holes, using a double knot to secure them.
Tie on both of the bells to holes at either side of the tambourine.
7
Step 7
Trim off any excess yarn and that's it! Your paper plate tambourine is ready to shake, rattle and bang.
Design created by Jennifer Shepherd for goodtoknow.co.uk.
For craft materials such as confetti and pipe cleaners etc. visit
Baker Ross
, a family run craft business who are the leading suppliers of arts and crafts to schools and other organisations across the UK and abroad, based in Walthamstow, London.
For pie foils visit lakeland.co.uk.
Where to next?
-
How to decoupage
-
fun and easy
-
How to make a party confetti launcher
-
How to make a bits and bobs canvas
Your rating