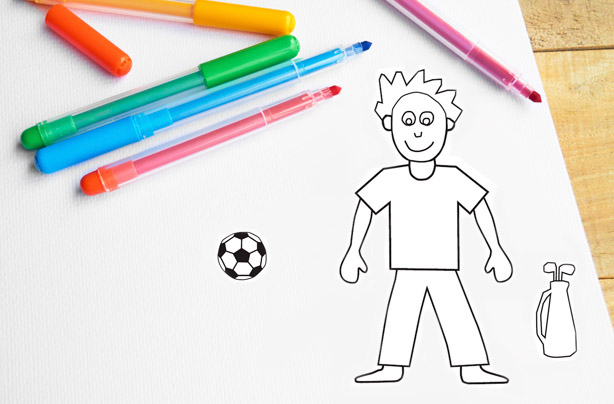 These cheeky Father's Day cards are great for kids! Choose from four different dads, print him off, colour him in and even accessorise him with his very own 'dad stuff', like a set of golf clubs, football, bow tie, and whatever makes him look just like pops.
Forget all the generic (and quite frankly, expensive!) cards with their sickeningly sweet poems, most dads would be much happier getting something personal from the kids which they can pin up at home or at work and treasure forever.
You can download the dad you want, print him on A4 paper and fold down the middle to make your card. There's even room for the kids to write 'Happy Father's Day' across the top. Oh, and don't forget to print out the accessories page too, to add some funny props to your card.


Pick the one that looks most like your dad:
Psst! Print the Bald Dad if you'd rather draw his hair yourself!
Short Hair Dad Bald / Draw your own hair Dad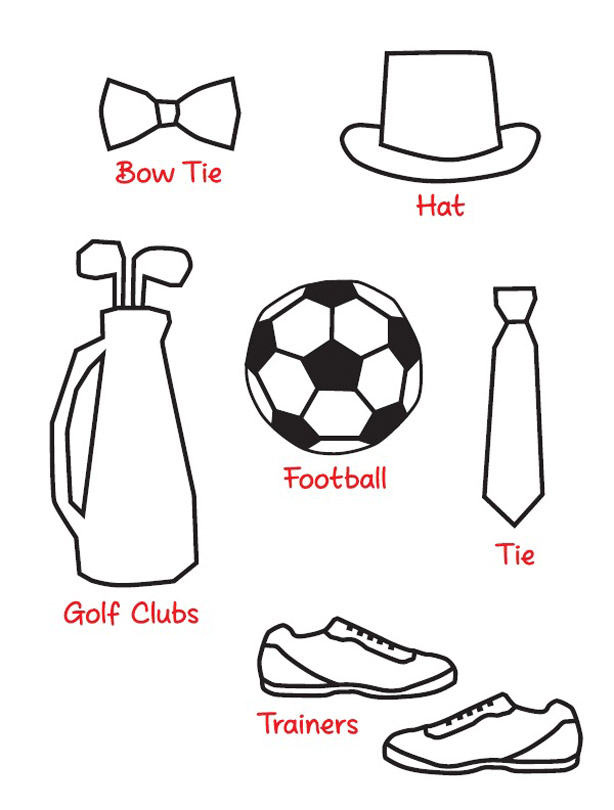 And here's a nice little message you could write inside:


Continued below...
'Any man can be a father but it takes someone special to be a dad'
- Anne Geddes
We'd love to see pictures of your creations! Post them on our Facebook page or tweet them to @goodtoknow.
Where to next?
10 reasons why dads are the best
10 don'ts for dads in the delivery room
Peter Andre: 'I tell bad jokes. I goof around. But I absolutely love my kids, through and through'