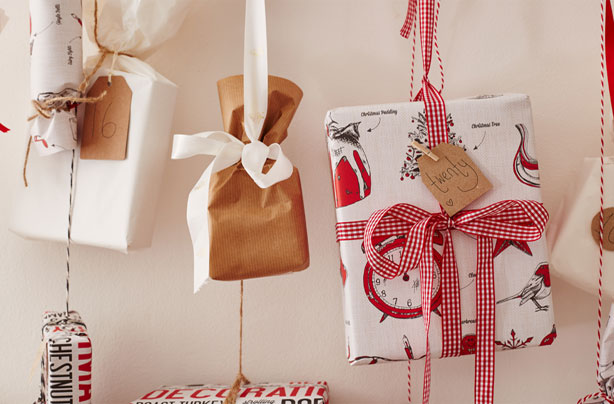 What better time to get crafting than Christmas - you have 25 days to countdown to the big day itself so why not make your very own fun advent calendar!
We have everything here for you to kickstart your crafting this festive season, you can make all sorts, from an eco-friendly (as well as purse friendly) paper advent calendar, to matchbox countdowns and even mini buckets.
Got more than one little one? Why not let them get stuck into making one for each other, then they can have fun choosing the treats to go in them.
You could even sidestep the treats and do 25 jokes, so each day they get another joke to tell, continuously, all day.
So, step away from the chocolate advent calendars - they're bad for you teeth, waistline and bank balance, and give these a go instead...
Paper advent calendar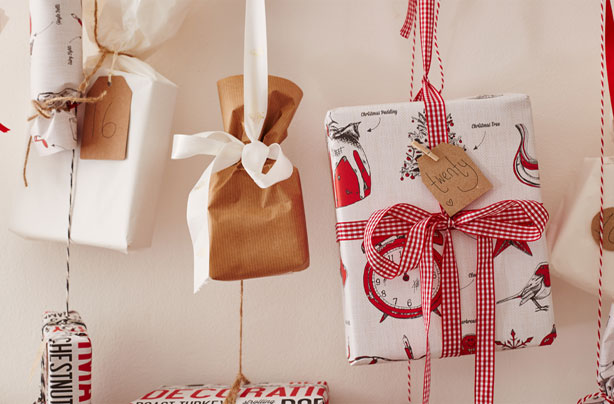 Simply wrap and write for this lovely handmade paper advent calendar.
And get the kids involved in helping you - paper crafts are safe and
easy to do and you only need half an hour to dedicate to these festive
makes - it's time to get creative! How to make your own paper advent calendar.

Wreath advent calendar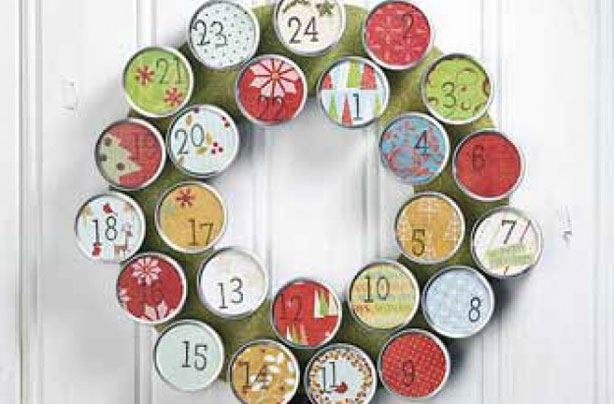 Made with little round tins,we love this twist on the classic advent calendar homemade Christmas wreath! Branch out from a choccy Peppa Pig one this year and get crafty with the kids to make this gorgeous advent wreath. How to make your own wreath advent calendar.

Matchbox advent calendar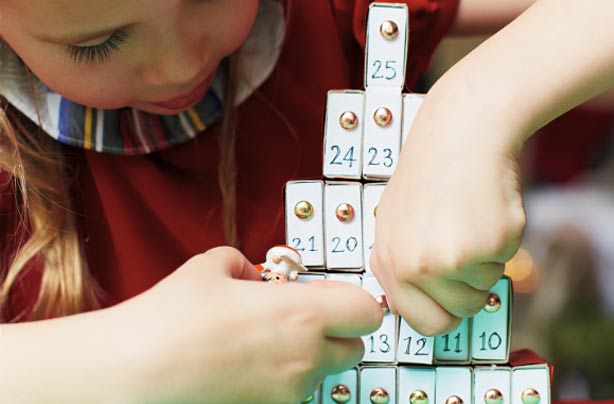 All you need is 25 matchboxes and some leftover wrapping paper - the
kids will love counting down the days till Christmas and opening the
advent calendar draws to find a small treat. How to make your own matchbox advent calendar.

Bucket advent calendar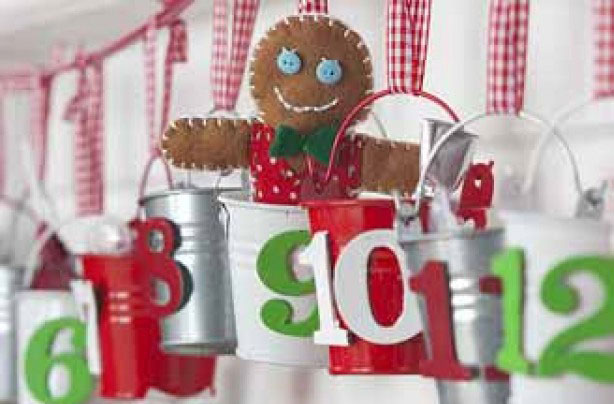 Want to make your house festive and need something for the kids to do, too? This bucket Advent calendar is really fun to make and will brighten up any corner! How to make your own bucket advent calendar.


And it's OK if...
You don't fancy crafting a calendar, you can buy one of
17 of the best non-chocolate advent calendars for 2015
.
Or you DO want chocolate every morning - we won't judge - whip up your own
chocolate advent calendar
to decorate the tree with.
Continued below...
So, there you have it. You can either settle you little ones down for a crafternoon (see what we did there? Eh?) or just go out and treat yourself to one - either way have a very Merry Christmas!