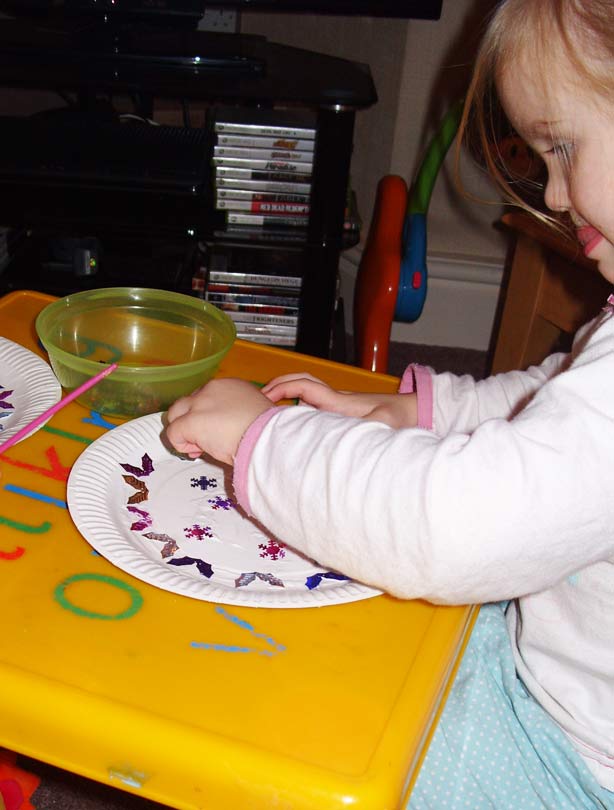 Nikki daughter's snowflake
Nikki says:
'This is my little girl making Christmas snowflakes.
How t
o make Nikki's daughter's snowflakes:
1. We took some old
paper plates
, covered them with a good layer of
PVA glue
, then let loose with lots of
glitter
and
Christmas-themed confetti
.
2. You could also draw a picture on the plate with
felt-tip pens
and colour it in using glitter. You can make loads of different patterns with a little imagination.
3. Once the masterpieces are dry, pierce a small hole through the top of the plate with a pair of
scissors
and thread through some
string
to hang the snowflakes from the ceiling.
See more
Christmas craft ideas