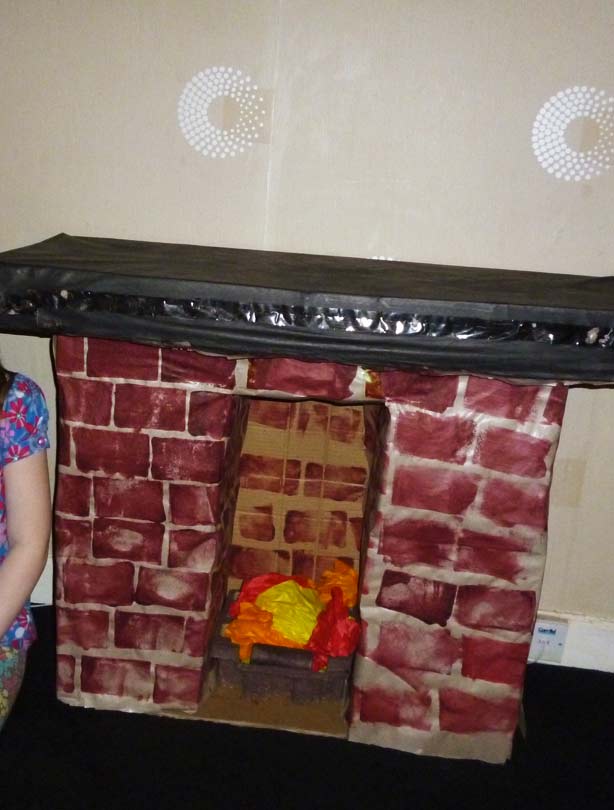 How to make Letti's fireplace
Tracey says: 'My daughter and I made this 'faux fireplace' to make our living room feel more Christmassy as we don't have a real one.'

How to make Tracey and Letti's fireplace:
1. We made the mantlepiece using long, thin cardboard boxes.
2. We used some thin bits of cardboard to make the back and the bottom of the mantlepiece, then Sellotaped them to the mantlepiece boxes and covered it all in brown packaging paper.
3. We then used washing-up sponges, dipped in brown/red paint to lightly stamp on the paint, to create the brick effect. Leave the paint to dry.
4. Meanwhile, make the fire, we used a bit of cardboard as the base.
5. We painted some cardboard toilet paper tubes brown to look like logs and placed them on the base at angles.
6. Then we scrunched up some red, yellow and orange tissue paper to make the flames.
7. You can also put battery-operated tea lights underneath the tissue paper for a flickering fire effect.