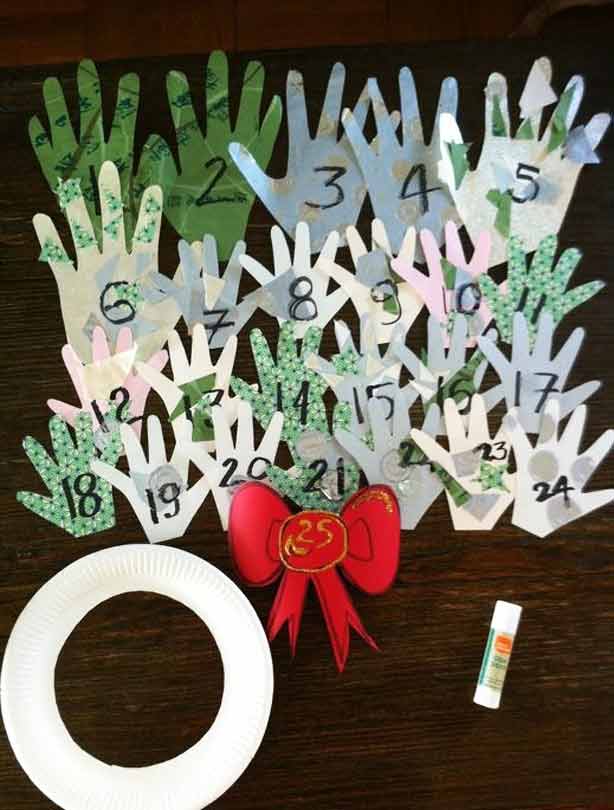 Marianne's handy advent calendar wreath
Maria says:
'We made our own advent calendar wreath. Very simple but effective and more fun than a shop-bought one. And by Christmas day you have made a beautiful
Christmas wreath to display. My children love to watch their creation grow over the month.'
How to make Marianne's handy advent calendar wreath:
1. Simply draw around yours and your children's
hands
on to different coloured or
Christmas decorated papers
. You will need to draw 24 hands.
2. Cut the hands out using
scissors
and number them from 1 - 24.
3. For number 25: Cut out a
paper
bow, decorate it and number it 25.
4. For the wreath base: Cut out the centre of a
paper plate
to make a wreath-shaped ring.
5. Each day stick the corresponding number in a wreath arrangement on the paper plate ring.
6. On day 25, Christmas Day, add the final flourish of your beautiful bow.
7. Your advent calendar wreath is complete to wow your Christmas guests and is a beautiful keepsake of those precious little hands from that year.