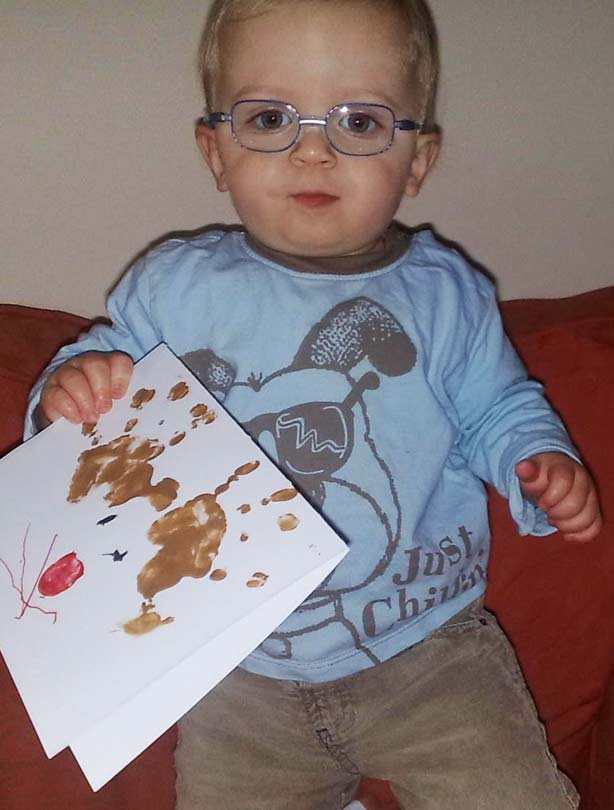 Louise and Barney's Rudolph card
Louise says:
'Barney, 17 and a half months old, with his Rudolph Christmas card. Guidance from mummy is needed for where you put your child's hands!'
How to make Louise and Barney's Rudolph card:
1. Pour some
brown paint
onto a paper plate and dip your child's hand into the paint.
2. Make 2 brown
handprints
on some
white card
for the antlers.
3. Cut a
carrot
in half, and use it as a stamp to print on the red nose using
red paint
.
4. Once the paint is dry, draw on the eyes and mouth with a
black felt-tip pen
.
5. Older children could do a fist print for the reindeer's face.
See more Christmas craft ideas for kids