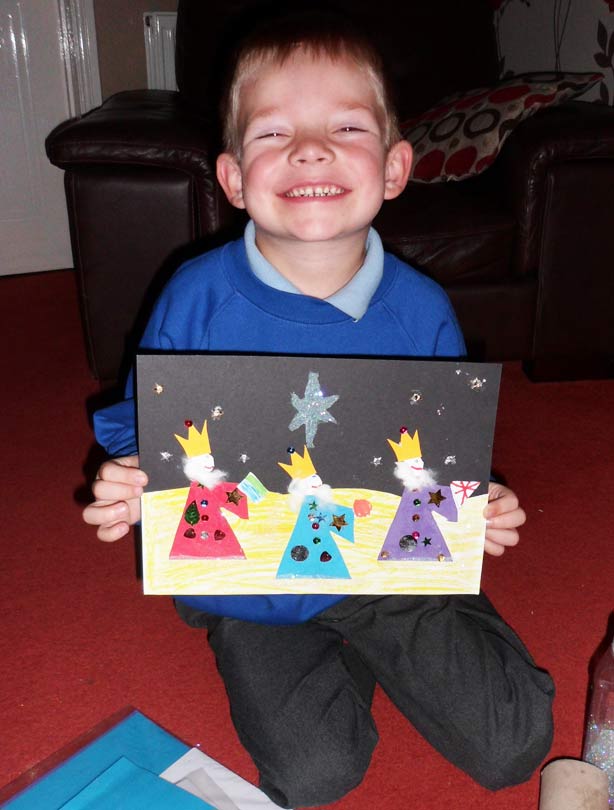 Liam's Christmas Nativity scene
Liam's mum Diane says:
'Here is my son Liam with his crafty Christmas picture, inspired by his upcoming school nativity play 'We Three Kings'.
How t
o make Liam's Christmas nativity scene:
1. On an
A4 sheet of black card
, draw the Star of David in
glue
, at the top then sprinkle
glitter
over it.
2. For the other stars, use
sequins
fixed in place with
glitter glue
.
3. For the ground, use yellow and orange
coloured paper
, cut it in a wavy line and stick it to the black card.
4. Next, make the 3 kings' bodies and yellow crowns with 3 pieces of
coloured card
, all cut to the same shape, and stick them onto the background. Decorate their dresses with shiny sequins glued into place.
5. Draw and colour the kings' faces and gifts with the
felt-tip pens
.
6. Stick on some
cotton wool
to make their beards.