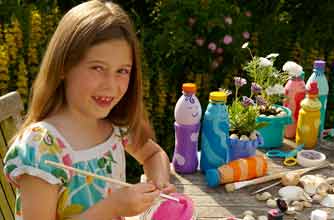 Super skittles
Transform old plastic bottles into a new set of skittles. They're great fun to to make plus you'll have a new homemade garden game to play once they're ready.
Great for:
Kids who love to paint.
You'll need:
- Paint
- A few old plastic bottles
What to do:
Find out how to make these fun
super skittles
that the kids will love.