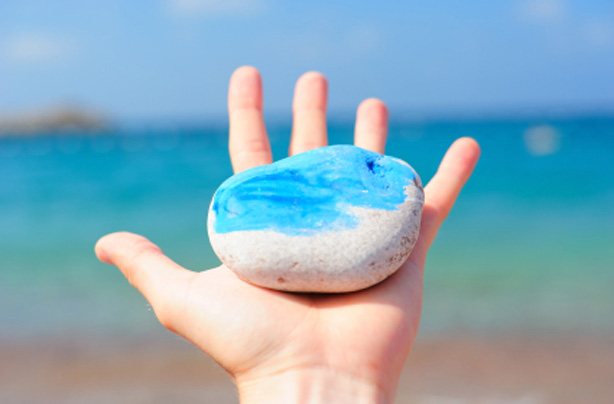 Doorstop stone
Stuck for ideas on how to entertain the kids all holiday? Try making our doorstop stones.
Great for:
Creative kids.

You'll need:
- A decent sized rock or stone, heavy enough to use as a doorstop
- Paints, glitter, glue - anything you have to hand to decorate your stones
What to do:

1. Find a suitable rock.
2. Help your kids come up with a design. Simple patterned designs are easiest if you're short on craft materials - all they'll need is paints.
3. If your kids are feeling a bit more adventurous, they could try an animal design. Fold paper into a cone shape to make a pointy mouse face. Or, with a pompom for a head, pipe cleaners for legs and paint to decorate, a rock can easily be transformed into a sheep, cat or dog. The ideas are endless...
Where to next?
-
Kids' activities for wet weather
-
Stay sane this weekend
-
41 ways to entertain your kids