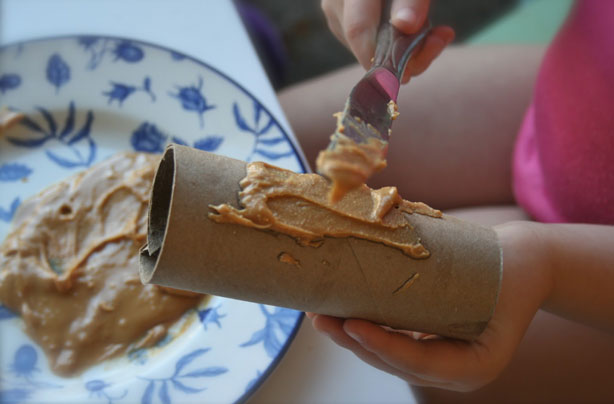 Toilet roll bird feeder
Making these toilet roll bird feeders is a fabulous, cheap and easy way to get your kids out in the garden and learning about all the birds that visit your back yard.
Great for:
Wildlife enthusiasts.
You will need:

- An old toilet roll
- Bird seed
- Peanut butter
What to do:
Find out the full instructions to make your own
toilet roll bird feeder
.