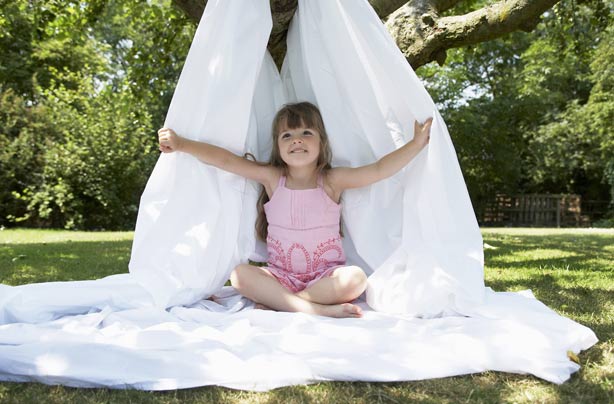 Build a den
Children love making dens. Having a secret place to hide and call their own is something kids won't grow out of for years. You won't need to buy anything for this project as long as you keep it simple.

Great for: When the kids have their friends over.

You will need:

- Old sheets
- Chairs
- Cushions
- Pegs or stones to hold the sheets down

What to do:

1. Collect everything you can find to build the den.
2. Use trees, swing-sets, slides and fences to tie sheets to.
3. If you have a tent, include that and try covering it with leaves or sheets to camouflage it.
4. As long as you have a couple of old sheets and can think of a way to hang them, your kids imaginations will do the rest of the work.