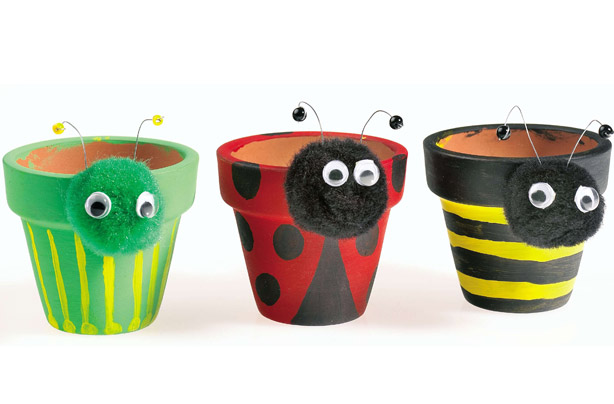 Plant pot pets
These plant pot pets are perfect for kids who like painting and gluing and love the idea of making something old into something new.

Great for:
Making presents for grandparents.
You will need:

- Old plant pots that your kids can decorate
- A few craft essentials
What to do:
Read the full instructions for these cute
plant pot pets
.