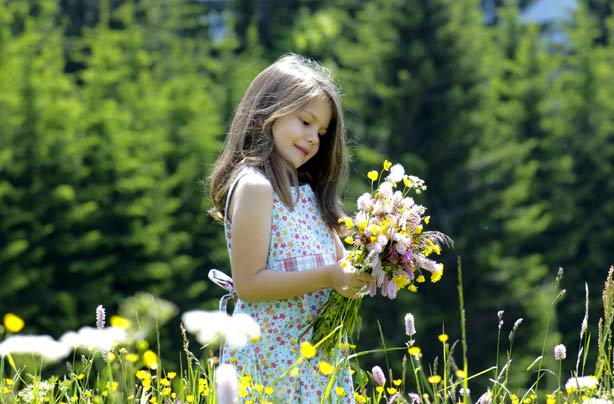 Pressed flowers keepsake box
If you're lucky enough to have a garden with flowers, why not use them in your crafts? This project will help your kids make a pretty keepsake box decorated with pressed flowers.
Great for:
A momento they can keep years.
You will need:
- A cardboard box
- Paper
- A few heavy books
- Freshly cut flowers
- A glue stick
- Paint/felt tips/glitter - collage materials of your choice for extra decoration
What to do:
1. Gather some freshly cut flowers.
2. Open up a heavy book and place paper over both pages to keep them clean.
3. Lay a flower on top of one of the pieces of paper, so that the other will cover it when the book is closed. Make sure you only put only one flower in between each sheet - you can put multiple sheets in one book, though.
4. Close the book, and weigh it down with more books. Do the same for the rest of the flowers, and leave them for about two weeks.
5. Start decorating. Give each child a cardboard box (shoe boxes are perfect) and get them to design the background using paint or any craft materials you have at home.
6. Once the flowers are pressed, carefully take them out of the books and glue them on the box. Be sure to put the glue on the box itself rather than the flower.
7. Once the flowers are stuck down, leave them to dry and they'll have the perfect homemade keepsake box for keeping things which bring back special memories.