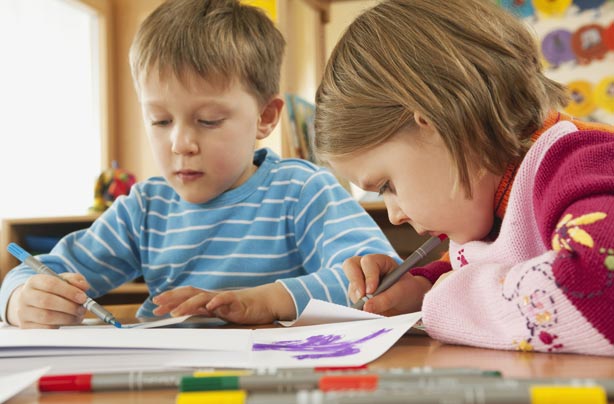 Garden lanterns
This is a very simple craft idea to decorate your garden - plus, the kids will love getting creative.

Great for: A rainy day.

Your will need:

- Paper
- Scissors
- A stapler
- A hole punch
- String
- Any craft materials you have at home (such as coloured pencils, coloured paper, sequins, glitter, felt tips etc)

What to do:

1. Start with a piece of A4 paper (coloured paper is better but white paper can easily be brightened up with pencils and felt pens) and let your kids decorate it in any way they choose. Simple patterns and shapes work best as they are going to cut into it later.
2. Fold the piece of decorated paper in half so that it is very long and thin. The pattern should be on the outside.
3. Use scissors to make cuts all the way along the fold, leaving only a couple of centimetres at the ends.
4. Unfold the paper.
5. Bring the two ends together to create a tube shape, and staple together at the top and bottom.
6. Punch holes in the top and thread the string through them to hang the lantern. The lanterns can be hung from any branch or tree around the garden.