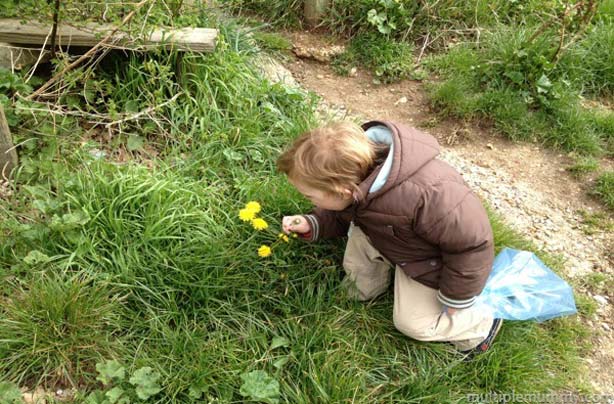 How to make a peg doll
Keep the kids busy and make these fun nature peg dolls outside with the kids using leaves and flowers from the garden. It's a really cheap way to keep them entertained and get their creative juices flowing. When we spotted this idea on UK mummy blog,
multiplemummy.com
we just knew we had to share it. You will need:
Scissors, string, glue, wooden pegs, a pen and leaves, twigs and flowers from the garden.
Step 1: Head out into the garden to start collecting the different bits you will need.