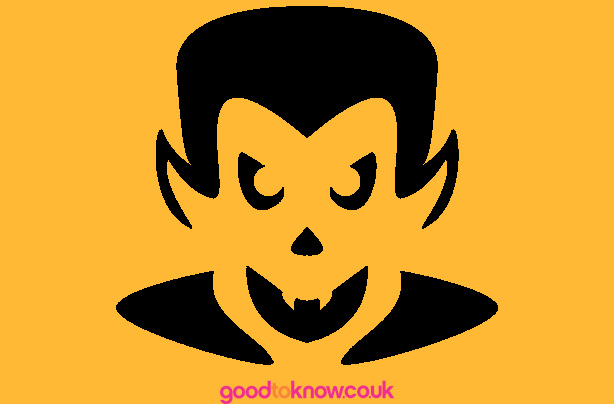 Vampire pumpkin carving pattern
This vampire pumpkin lantern would give your trick-or-treating victims a real scare.
What to do:
1
. Download and print out our
vampire pumpkin carving template
2.
Sellotape the vampire template onto a lovely, ripe pumpkin, with all its flesh scooped out
3.
Mark out the vampire design onto the pumpkin by using a fork to pierce through the template and pumpkin, all around the dark areas of the design
4.
Use a sharp knife to carve out the vampire and push the excess pieces into the pumpkin
5.
Scoop out the excess pumpkin pieces, place a candle inside, light it and turn off all the lights to see your vampire lantern glow fiercely.