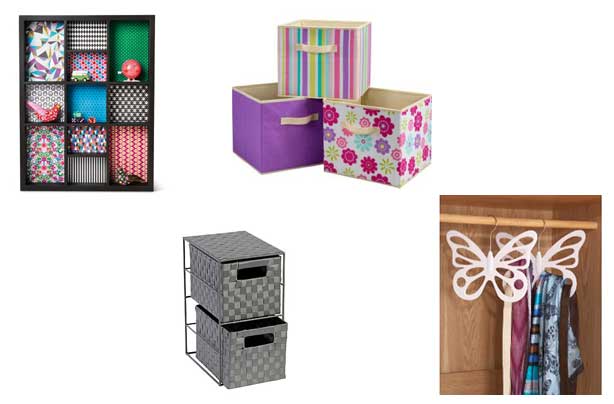 Storage solutions under a tenner
Itís spring which means itís now time to declutter and re-organise. There are lots of great, colourful ways you can keep your house in order, from shoe boxes and hanging storage to pretty hangers for scarves and belts and smart magazine racks.

If, like us, you're not exactly overrun with space at home it's important to make the most of what you've got with clever storage solutions.

From photo albums and arts and crafts to kitchen utensils and odds-and-ends, there are lots of ways you can keep it all in order with our selection of affordable storage ideas Ė all for under £10.