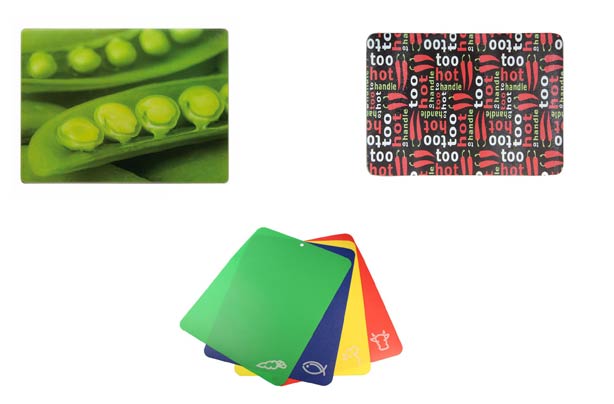 Colourful chopping boards
These
Flexible Cutting Mats
(pictured, middle) cost £8 and come as a set of four flexible colour-coded cutting mats so you can separate food groups to prevent bacteria cross-contamination.
For something quirky, look at this
peas chopping board
for £9.99 or this
Too Hot worktop saver
- a bargain for only a fiver. All boards are from Cargo Home Shop.