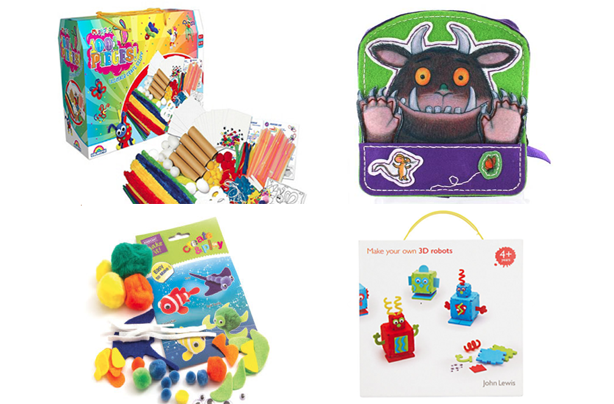 Craft kits for kids
Kids just love doing crafts, don't they? So if you're in need of a fun activity to turn one bored child into one happy child, craft is the answer.

'But it's too messy', we hear you say... then try a craft kit. They help keep mess to a minimum and fun to a maximum, plus your kids will be able to create really amazing things like 3D robots, colourful windchimes and pom pom fish.

Craft kits are a great way to keep the kids entertained on rainy days and we love them so much that we've rounded up 10 of the best and cheapest craft kits for kids from just £1. There's something for every child's taste and even little ones from as young as 3 can get involved too.

Try a princess craft set for 3-year-olds, a 3D robot model-making kit for boys and if you're entertaining an older child who likes sewing, a Gruffalo backpack kit is a great choice.

Click through our gallery of 10 craft kits for kids to find a one that's perfect for your child.