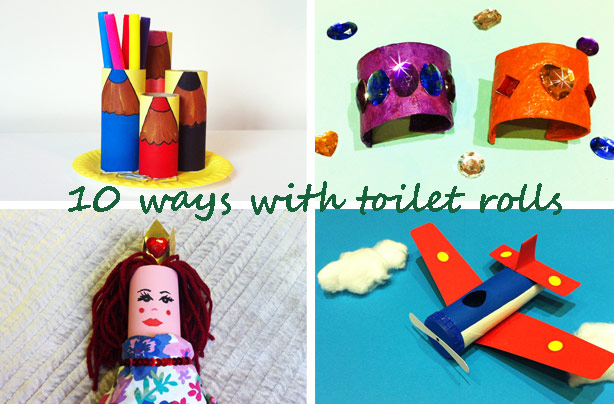 10 ways with toilet rolls
You'll never look at the humble loo roll tube the same way again once you've seen what brilliant things you and the kids could make out of one.
We don't let our lovely toilet roll tubes go to waste here at goodtoknow, we recycle them and turn each one into wonderful and easy-to-make crafts that we think your kids would love to have a go at making too.
You won't believe that all of these amazing makes started out as just a plain, old cardboard tube. There's a colourful aeroplane, a beautiful princess puppet, bejewelled bracelets and even a desk tidy that your kids can keep all their pencils in.
So get collecting loo roll tubes now and let your little ones have a go at making fun crafts with our ideas for 10 ways with toilet rolls and instructions on how to make them.
Craft materials courtesy of
Baker Ross
.