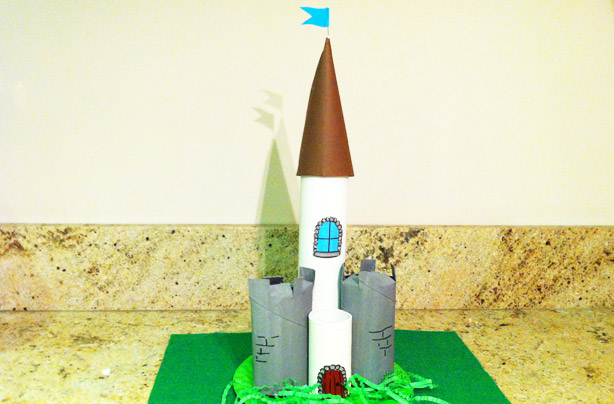 Toilet-roll castle craft
Girls and boys will have great fun creating this fairytale castle for their princesses or knights.
Age group:
6 years +
What you will need:
3 toilet roll tubes; 1 kitchen roll tube; scissors; grey, white and brown paint; 1 black marker pen; 1 green paper plate; brown A4 card.
How to make a toilet-roll castle:
To make the battlements, make short snips all the way around the top ends of two toilet roll tubes, fold down every other snip then paint them grey.
Paint the kitchen roll tube white with a blue window, then cut the other toilet roll tube in half and paint it white (inside and out) with a brown castle door.
Use a black marker pen to draw on brickwork and details on the door and window, then stick all of the castle parts onto a green paper plate.
Roll the brown card into a cone, trim, then place it on top of the high tower. You could even make a flag from a cocktail stick and paper.
Safety: Supervise children when using scissors, or do the cutting for them.