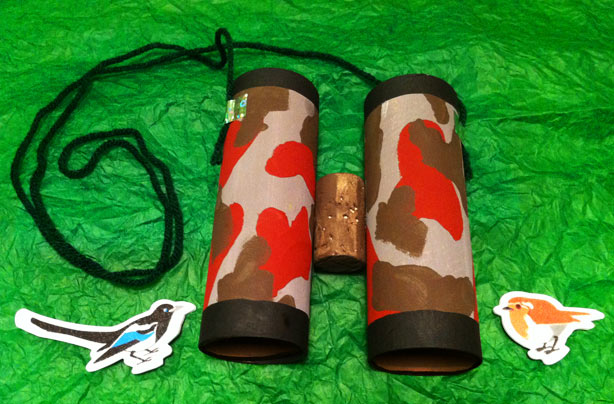 Toilet-roll binoculars craft
Paint a pair of loo roll tubes in camouflage colours and turn them into bird-watching binoculars.
Age group:
5 years +
What you will need:
2 toilet roll tubes; 1 cork; grey, brown, khaki and black paint; glue; green wool; silver-coloured tape.
How to make a pair of toilet-roll binoculars:
Paint both toilet roll tubes and the cork in camouflage colours. When dry, paint on the black rims.

Glue the tubes together, with the cork spacer in the middle.

Stick each end of wool onto either side of the binoculars using a little silver-coloured tape.