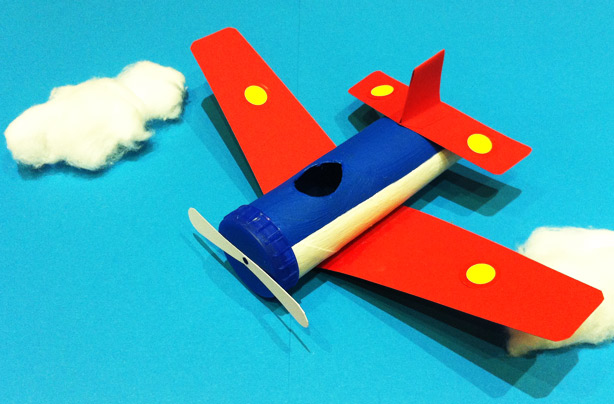 Toilet-roll aeroplane craft
Your cheeky chaps will have great fun making and playing with this toilet roll aeroplane craft.
Age group:
4 years +
What you will need:
1 thin toilet roll tube; scissors; blue and white paint; red card; glue; plastic milk bottle top; white card.
How to make a toilet-roll aeroplane:
Cut a hole in the top of a toilet roll tube and paint it blue and white.

While the paint is drying cut out the wings, a tail and a fin from red card. Stick the wings on the underside of the plane and the tail and fin on the back.
Glue the milk bottle top on to the front of the plane, cut out a propeller shape from white card and stick it in the middle of the bottle top. You could also decorate your plane with a few stickers.
Safety: Supervise children when using scissors, or do the cutting for them.