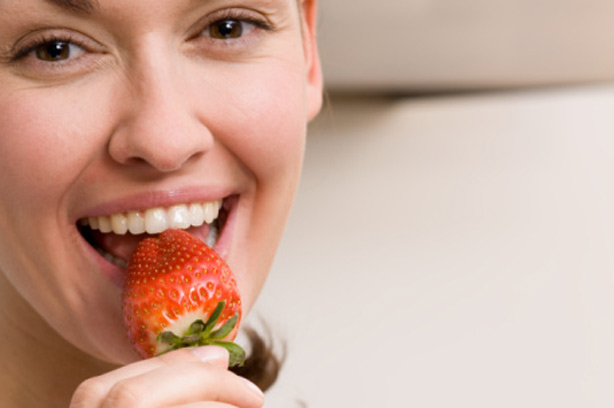 According to some experts, when you want to get pregnant, there's more to it than just having sex on the right days. What you and your partner eat can have a big impact on how easily and quickly you conceive.
New research suggests that your diet during pregnancy could even
determine the sex of your baby
. A study found that mums-to-be who ate a high-calorie diet and had breakfast on a regular basis were more likely to give birth to a baby boy than those who did not.
There has been a rise in the amount of girls being born in recent years and scientists are now considering whether this could be linked to the amount of people who no longer make time for a proper breakfast and the increased popularity of low calorie diets.
Here, nutritionist Victoria Greaves explains what you and your partner should eat if you're trying to get pregnant.
Fertility boosting food
Eat eight portions of organic fruit and veg daily. These contain low levels of pesticides and have higher nutritional content than non-organic.
Switch all animal produce over to organic. Non-organic meat and dairy products contain growth hormones and antibiotics.
Switch all white refined foods to brown wholefoods. It's estimated that 80 per cent of zinc is removed from wheat to make white bread last longer.
Drink eight glasses of filtered water or herbal/fruit teas. This will help flush out excess toxins.
Cut out caffeine in all its forms - coffee, strong tea and chocolate. It's been linked to low fertility.
Eat little and often to sustain your blood sugar levels. Excessive drops in blood sugar can release too much adrenalin and this may block progesterone, which maintains pregnancy.
Fill up on fibre. It's essential for fertility as it keeps the bowels regular. Eat plenty of wholegrains, fruit and vegetables.
Don't be afraid of fats - just eat the good ones. That's oily fish (mackerel, salmon etc), sunflower and pumpkin seeds.
- Next: His and hers fertility-boosting nutrients
Read more on fertility and conception
-
Zita West's conception tips
-
Having problems conceiving?
-
Treatments for infertility
- Have you had problems conceiving? Talk to other women now by clicking on the
goodtoknow chat forum