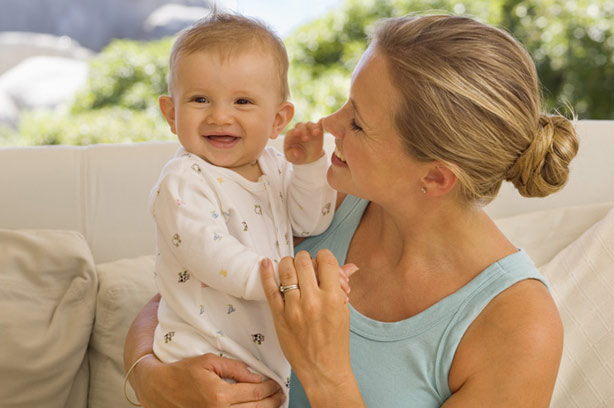 'I've had two very different experiences breastfeeding my children Mark and Ali. When Mark was born, he refused to suck and just wanted to sleep all the time.
I don't why but he never seemed to be hungry. It made me anxious as I thought I was doing it wrong, but nurses reassured me that it would all come in time.
It was only when we were back at home that he seemed a little more alert and decided it was time to eat. I think he was charging up his batteries!
With Ali it was much easier. She seemed to have the natural instinct and fed straight away. I was so relieved as I thought she'd be the same as Mark! It may take some time, but it will happen.'
Continued below...
Helen Armstrong, 36, mum to Mark, two, and Alfie, three months