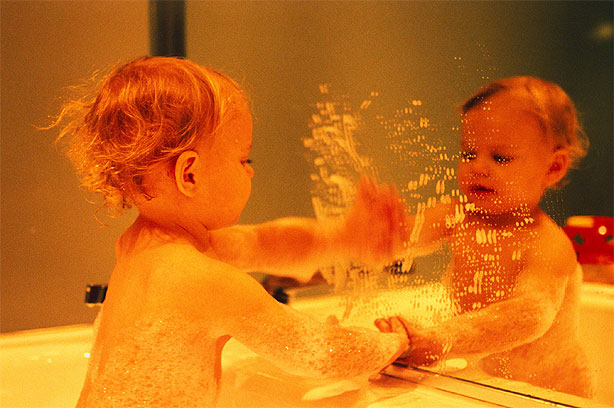 7. Fix a few different toys, such as a circular teething ring and a rattle, onto her baby gym. Make sure they're securely attached and are safe for your baby to play with.
8. Do finger painting! If it's a nice day, strip her down to her nappy and move outside for less mess. Try the Early Learning Centre (
www.elc.co.uk
) for kid-friendly paints or add food colouring to custard.
9. Put some jelly or cooked spaghetti on your baby's highchair tray for her to play with! Make sure you've covered the floor with plastic sheeting. Try small pieces of cereal to keep your baby busy practising her pincer grip!
10. Bounce her on your lap while you sing nursery rhymes.
Continued below...
11. If your baby's not yet mobile, she'll enjoy having a kick around on a mat without a nappy.
12. Try a change of scenery. Play in a different room, or go for a walk with the buggy.