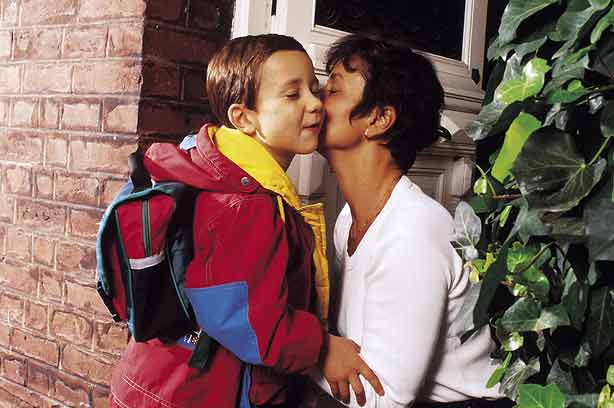 You've probably already visited the school but why not go again to remind your son. Even if it's holiday time, you could ring the secretary and arrange it. A quick glance at the classroom or even just walking past the building will make it more familiar.
Talk positively about the good things that will happen there and practice any necessary skills. Don't be too concerned about the pressure of work, the teacher will take it slowly.
When your child does start, try to set aside a short time so you can discuss their day and any homework. I know it's hard with a baby but even five minutes of one-to-one attention goes a long way.
Ann Henderson, spokesperson for the Pre-School Playgroups Association
Don't be late
Make sure your child's school bag is ready and packed the night before and that their uniform is laid out. Get up extra early on the day: be swift and on time. It's unsettling for a child to arrive late.
Laura Crisp, 35, Margate
Have a practice
New school uniforms can be very fiddly to put on, so have a few practice runs before the big day.
Susan Hike, 38, Skegness, Lincolnshire, mum of three
Continued below...
More help and advice
-
It's not just the kids who get upset.
Read one mum's story...
-
Help them prepare for their first day
-
Ways to prepare your little one for school