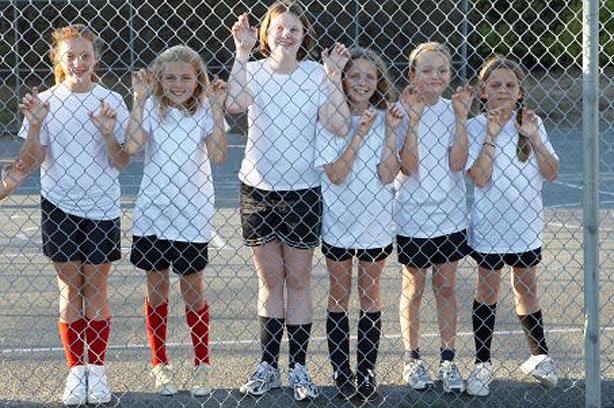 For every child who could run, jump and climb like a monkey, there is another who is always the last to be picked for a team and hates changing into shorts and a T-shirt.

Follow our tips for how to help a child who hates PE...
Don't say, 'I hated it as well.' It's fine to sympathise with your children but you do need to point out the advantages too.
Do say, 'Why do you hate PE so much?' Then talk about it.
Don't buy 'the wrong' PE shorts, socks or T-shirt, even if you've discovered a cheaper version. Kids hate being different.
Do talk to other mums. Is there something about the teacher or class that is putting off other children too?
Build their confidence
'If leaping over boxes or climbing wall bars isn't for them, find another sport your kids enjoy,' advises Mike Horler, spokesman for Sport England. 'When they discover they are good at something, that confidence can rub off in PE.'
Let's dance
Another idea is to find a sport that isn't available at school, such as dancing or karate. 'It may not make them suddenly enjoy PE but it will help their co-ordination and flexibility and it will increase confidence.'
Bin those shorts
Kids can dread PE because they have to strip down to shorts and T-shirts. 'It's easy for them to be teased if they're too fat or too thin, or just because they feel vulnerable,' says sports psychologist Carole Seheult. 'Why not talk to the PE teacher and ask if the kids could wear tracksuit bottoms?'
- Next: Tackle the teacher
Continued below...
More help and advice
- What to do if your child
gets a bad report
-
Share your experiences
of troublesome teens who hate PE