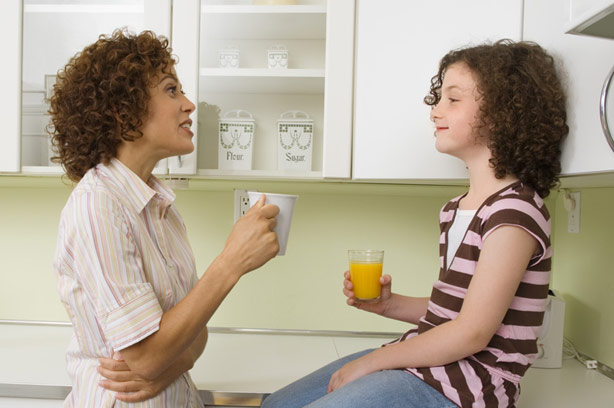 When my daughter Kim started secondary school, I realised it was time we had 'the chat'. But I had no idea where to start and my husband Ron was no help - he said it was my job to talk to her!
Then one day we were all watching Coronation Street and the storyline about Sarah Platt getting pregnant at 13 came up. Afterwards, I asked Kim whether any girls at her school had got pregnant. She said one had and I explained that it was an easy mistake to make but one I really hoped she wouldn't make.
Ron made a sharp exit at that point but I carried on talking to Kim and it was a lot easier having watched the storyline on TV rather than going in cold. It turned out Kim knew a lot more than I thought but I still talked everything through with her.
Since then, we often use something on telly as the start of a conversation. Ron's even joined in a few times and I think it makes it easier for him too.
Maureen, Prestatyn, Denbighshire
More help and advice
Continued below...
-
Talking to your child about puberty and sex
-
'My kids' hormones kicked in earlier than expected'
-
Are kids growing up too fast?