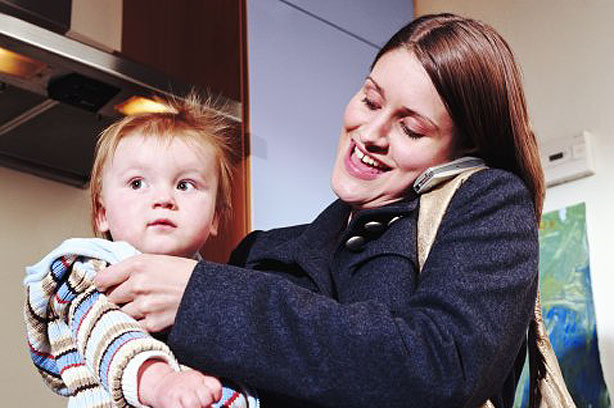 Moving house
'Going to live in a new home is a completely new environment,' says Raicar. 'Everything's strange and can feel overwhelming. Some children find change exciting, whereas others might get anxious and clingy. Reassure them that their parents or carers will still be around.
'Once you know you're going ahead with the move, involve your little one as fully as possible. Get him to help pack his own things. Create a little book with him as the heroine or hero and include photos of the new house and the room he might be moving into. If he's changing nurseries, show him a picture of the new one. Explain what's happening several times so it becomes familiar.'
'When Grace was a baby, we lived with my in-laws,' says Michelle, 34, mum to Grace, 5, Ezra, 3, and Lisa, 7 months.
'She was 21/2 when we got our own house, and was really excited. But when we visited granny and granddad, Grace panicked that we wouldn't be going home. We talked it through with her, saying, "We still live in our house, and we're just visiting here." It took about six months, and then she was fine.'
Starting childcare
Parenting author Rosemary Wells says, 'If your child's never been left without her mum or dad before, she's going to feel it. If you just say, "Mummy's going to work," she can't picture it and might think you're never coming back! Show her a clock and say, "When the little hand gets to there, I'll be back home."'
'I'd been leaving Ashley with my in-laws since going back to work when she was 14 months,' says Charmaine, 36, mum to Ashley, 20 months. 'They moved away when Ashley was 18 months but, while they were still there, I found a childminder who lived nearby and I started leaving Ashley with her for longer and longer periods. I don't sneak away and she's even started waving me off each morning now, because she understands that I'll be back later.'
- Next: Five mum tips for coping with change
Continued below...
More help and advice
- How to find the
right childcare for you
- Read the facts about
returning to work
-
10 things your children worry about
-
Expert advice: Be positive and so will your children