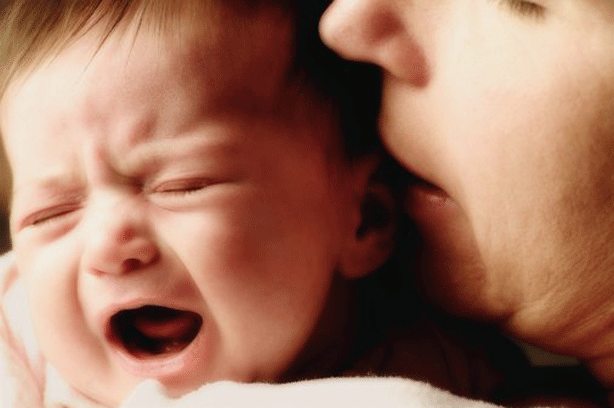 Colic can drive even the calmest parent to distraction - here are some tips that may help you and your baby through it.
Try a different bottle
If you're bottlefeeding, try a bottle that helps reduce the amount of air your baby swallows when she feeds. Look out for the anti-colic stamp on the packaging.
Mothercare
has just brought out a bottle in their new Innosense range; it has a teat that's off centre, so the idea is that there is less air in the bottle and you can hold it at a more shallow angle when feeiding. Bottles designed for colicky babies are meant to reduce the amount of air your baby swallows and seemed to work for my daughter, Ruby.
Sonja Hussein, 34, mum to Ruby, 19 months
Have a shower
Taking a tepid shower together is a good trick.
I always set the shower water onto barely lukewarm, take Joseph in with me, and it works instantly!
Susie Whittaker, 32, mum to Joseph, 14 months
Go for a drive
When our daughter had colic, the only way to calm her down was to take her for out in the car. I came to really look forward to those evenings driving around the streets, with Lila quite at last and dropping off to sleep.
Stacy Middleton, 29, mum to Lila, now 2
Good vibrations
I discovered this by accident when I sat Stanley on my knees one night when I had my foot-massage bath on. It seemed to soothe him instantly. I think it's the gentle vibration and the sound of the machine. It means I get a relaxing soak and some peace too - we're both happy!
Deborah Jones, 36, mum of Stanley, now 3
Although not all breastfed babies are windy because of poor latching on, it's worth investigating. Some symptoms of colic in a breast-fed baby, such as tummy pain and excessive wind, may be explained by the foremilk/hindmilk ratio he receives. When a baby isn't latched on properly, he may not be getting the fat-rich hindmilk that contains the calories. He'll be hungry sooner, and frequent feeding provides higher levels of lactose than a baby can digest, leading to colic symptoms. Ask your breast-feeding councillor or health visitor for advice.
Annette Maloney, health visitor.
Continued below...
More help and advice