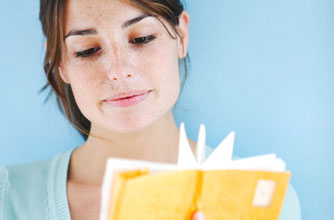 The decision to have a baby is one of the biggest you'll ever make, and after making that step you'll want things to go as smoothly as possible.
Understanding your
ovulation
cycle is the first thing to get your head round. Use our
ovulation calculator
to work out when you're ovulating. Then read the 11 things about
ovulation
every woman needs to know.
Read through our step-by-step guide to getting pregnant, but first take note of our
fertility facts
.
Fertility facts
The average age for having a first baby in the UK is now 30.
A woman in her early 20s has double the chance of getting pregnant compared to a woman in her 30s.
1 in 7 couples do not conceive within a year of trying. More than half of these couples will conceive over the next year, without any treatment.
The quantity and quality of your eggs decline with age. Women in their 20s generally have good quality eggs, but after 35 years the quality decreases.
Every baby girl is born with all her eggs intact in her ovaries, around 300,000 to 400,000. When she reaches puberty an egg will be released each month.
How fertile are you? Take our
fertility quiz
Read on for ovulation fact 1