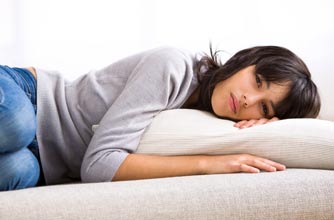 So your daughter's done the test and she really is pregnant. What are her options? Find out more...
Keeping the baby
If your daughter chooses to keep her baby don't panic, a variety of help is open to her from midwives to health visitors to social workers.
For more help and advice, speak to her GP and contact
Brook Advisory Centres
.
Adoption
If your daughter decides
adoption
is what she wants, she needs to contact the BAAF (British Association for Adoption and Fostering
www.baaf.org.uk
) and they will also put her in contact with an adoption agency and counsel her.
Adoption is a long process so be prepared for her to spend months worrying about whether she's making the right decision.
Post birth the baby may be looked after by foster parents (temporary carers) or go straight to the adoptive parents. A social worker will then make regular visits to see the baby to check everything is going well and then after six weeks the adoptive parents can make an application to the court to legally adopt the baby. However, everyone is aware how difficult this process can be so:
If your daughter changes her mind before her baby is placed with adopters she can ask for the baby's immediate return.
If she changes her mind after the baby has been placed with adopters but before they have made an application to the court the baby would also be returned.
Even after she has given her agreement to the court she can still change her mind. However, the court will have to be convinced that it is in the child's best interests to be returned to her.
However, once the court has finalized the adoption order, she will no longer be able to ask for her baby back.
.
Continued below...
- Next: Read about the abortion option