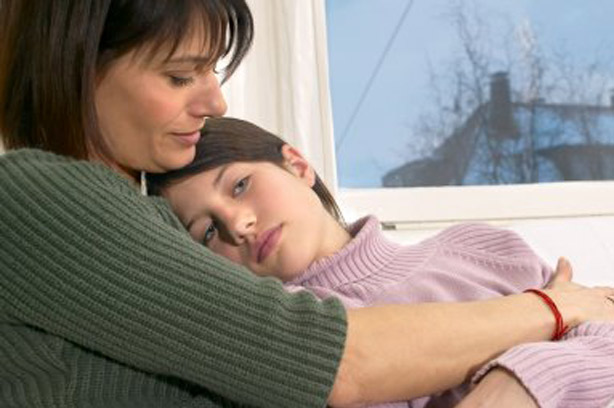 What about alcohol?
There are a lot of mixed messages about
alcohol
. It's the 'acceptable'
drug
in our society, and never more so than at Christmas when most houses are awash with drink. So explaining to your children that alcohol is just as dangerous as other drugs is important. Be a good example yourself; enjoy a few drinks but leave it at that. If they often see you drunk, they'll think, 'Why shouldn't I do the same?' Explain that it is against the law for anyone under 18 to buy alcohol in a pub, off-licence, supermarket or elsewhere, or for anyone to buy alcohol for someone under 18 to drink in a pub or a public place. It's up to you whether you allow your children to drink at home, but they can only be served alcohol when with you in a restaurant or bar if they're 16 or 17 years.
They're already drinking?
If you're OK with them drinking in moderation, explain they shouldn't overdo it and should drink slowly. Tell them not to drink on an empty stomach, to avoid spirits and stick to lower strength alcohol brands.
Try to fill them up with a big dinner before they go out.
What about teenage sex?
40% of teenagers are drunk or high on drugs when they have their first have sex. Talk to them about the possibilities of getting drunk and letting their guard down, how alcohol can influence their judgement.
Is this really how they want to lose their virginity? Explain that they may live to regret this in the future and it's better to wait to have sex with someone who cares about them and respects them. Explain that it is illegal to have sex if they're under 16 and how if they get in trouble with the law, it could stay with them for years and prevent them getting a job.
Keep them safe
If they're going to a party, make sure they have your phone number to hand in case they need to talk to you or need help. Talk through how they will get home safely if you're not picking them up. Tell them to text you when they arrive and as they're leaving too. Tell them to stay with a friend for safety, and not to go off with strangers or abandon their friends. They should be aware of drink spiking when they're out and the importance of keeping their drink with them at all times.
Talk to other parents
If you're concerned about them going to a party where you think there may be alcohol, talk to other parents and share your concerns. Make sure there is an adult there to monitor the situation. If you can, drop them off with their friends or pick them up.
Need more help?
Read on for
helplines and other websites
that you and your teenager will find useful
Continued below...
More help and advice-
10 ways alcohol can affect your child
- Read one mum's story of when her teenage daughter got pregnant