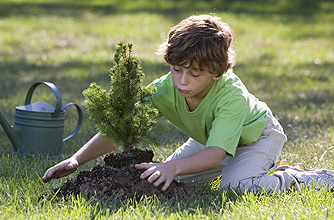 At first, you might find it easy to keep all the information in a notebook but as you get more and more info it could get out of control.
There are lots of websites that you can build your family tree on for free or else you can buy family tree software.
You can start by putting in your family details and can then add to it as and when you've got more information.
Below are a selection of websites that offer free family trees. You do need to sign up to become a member of the websites but that's free too. And just because you've built a family tree on one site doesn't mean you can't use another to do your research.
-
www.genesrenuited.co.uk
-
www.ancestry.co.uk
-
www.findmypast.com
-
www.myheritage.com
Continued below...
Read on: Step 2 - Talk to your relatives