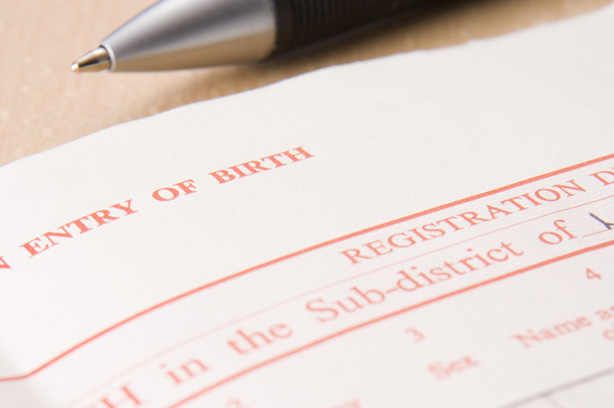 This is where it can get a little confusing! There are different types of records in different places and each one can tell you different things, so below is a quick overview of the main ones that will help.
Birth records
As the name suggests these records hold details of every birth registered since 1837 in England and Wales, 1855 in Scotland and 1864 in Ireland. This was when it became a legal requirement for every birth, marriage or death to be officially registered and a certificate issued.
These records hold the date of birth including year, the child's full name, the mother's maiden name, both the parents' jobs and the place of birth (including parish details).
Death records
These records have the date of death, including year, the person's full name, place of death and cause of death.
They can also show the name of the person who reported the death to the authorities and this could give you another relative's name.
Marriage records
These include the date of marriage (including year), place of marriage (including parish) and the bride's and groom's full names.
They can also show you the names of the fathers of both the bride and groom.
Census
In the 17th Century census officials all over the country knocked on people's doors and gathered information about everyone living at that address.
The censuses have been taken every 10 years since 1801, but you'll only really find all the ones from 1841 useful because earlier ones just had very basic information.
All census records are locked for 100 years so at the moment you can only look at the ones from 1841 to 1901.
The 1841 census
This includes the full name, age, gender and occupation for each person in every property on the day of the census.
Everyone over 15 had their age rounded down to the nearest five years, so this information is not very reliable if you're trying to work out birth dates.
The 1851 - 1901 censuses
These include:
- The full name of everyone in the property
- Precise ages
- Marital status
- Who the head of the family was
- What relation everyone was to the head of the family
- Their jobs, if they were old enough to work
- Parish and county of birth for each person
Military records
There are paper records for all soldiers, sailors or airmen available since 1750.
There wasn't a separate air force until March 1918 so you might find records for the navy and army called the Royal Naval Air Service and the Royal Flying Corps.
The records show when your relative joined his ship or regiment, where he served, when he was discharged and how he died (if he died in service). They can also show medical records too.
Continued below...
Read on: Step 4 - Where can I find these records?