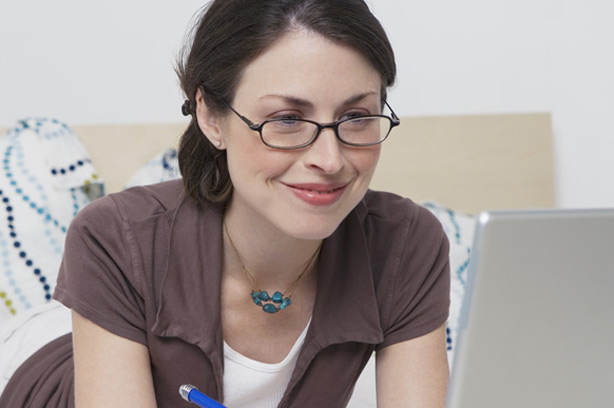 There are loads of websites that let you search records for free but each one has different ways of charging you if you want to look at the records in more detail.
Once you're a member you can search all the censuses from 1841 to 1901, births, marriages and deaths from 1837-2004 and military records. Once you get the results you then have to buy credits to be able to view them.
50 credits cost £5.00 and are valid for 7 days only. Once you've bought a record you can access it as many times as you like within these 7 days. They can be saved or printed.
You can also search other people's family trees for matches (and you get sent matches as well) but if you want to contact that person to check anything you have to pay a yearly subscription of £9.95.
This website only contains records which have been transcribed so not all the records are on there yet. You can view the original document for free too but the quality isn't great.
You can search through all the UK and Irish births, marriages and deaths records. You can also search through all the censuses and other people's trees for your relatives.
For births, marriages and deaths from
1837 - 1983
you can look at the full name of the person, the year they were born, what month, the district and the county. For records after this date you're only given the name and year.
The census records show you the name, age and approximate year of the person searched for only.
To look at the originals of all these records and to get more information you have to subscribe. The fees are:
Looking at UK records
Annual - £6.66/month - but paid in one lump sum
Monthly - £9.95/month
Pay as you go - 12 records for 14 days = £6.95
Looking at world records
Annual - £16.66/month - paid in one go
Monthly - £24.95/month
Pay as you go - 12 records for 14 days = £6.95
This search looks at all the available family tree search facilities across the whole internet so is a bit like family history search engine. It tells you how many matches there are and if you have to pay for the results.
The searches are free on this site and you can see the initial results but you have to be a member and buy credits to look at them. The credits cost from 4p per record.
Continued below...
Sources and other help
-
BBC Family history
-
National archives
Where next?
-
Share your family tree building stories in Chat
-
Tell us about what you find out
-
How much do you know about soap family trees? Take our quiz!
-
Sign up to our free newsletter