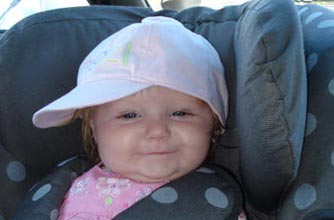 I think the hat says it all... This is my daughter Ashley at six months.
Shelley, 23, Southampton
Click on each picture to find out more about our young stars of goodtoknow and to make comments. Some of our babies have even been captured on film!
Then, send in your photos and we pick the ones we like best.
Send in your photos, videos and YouTube clips
See the archive
Continued below...
More best baby pics