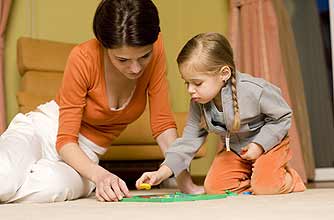 The biggest mistake parents make is too many big gestures when they're trying to get their kids to do something.
'I prefer a pyramid approach to rewards,' says Dr Kilbey. 'This means that most of the time, you give them small things for small changes in their behaviour. The bigger the reward, the bigger the effort or change your child will be making.'
The three main things that parents should give their kids are:
'If you want to reward them for doing something, tell them they can have a longer bath than normal, suggest a game you can play together, or simply say how good they've been and give them a cuddle.'
Be careful what you treat
Half of parents admit that they give their kids rewards for being good, but the other half give children treats to stop them from being naughty.
Continued below...
'Children aren't born knowing how to behave well like other things in life which means they have to learn this skill,' says Dr Kilbey. 'By linking rewards with bad behaviour, you are increasing the likelihood that they will misbehave again.'