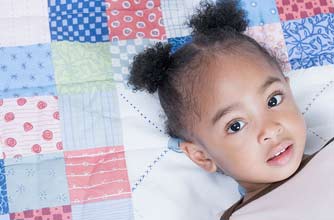 If you're hoping to make enough to send your child to university from baby modelling, the chances are you'll be disappointed. It can be a good little earner but it's probably best to look at it as something to be proud of first, and a money-making scheme second.
What you'll have to pay
We've warned you about paying out fees up-front to agencies but that's not to say that you won't have to pay anything at all. If your child gets accepted to appear in the agency's model book - again, make sure you've seen a copy of this before you pay - then you are likely to be charged between £150 and £250 - the idea being that it will get you work which will make you the money back. This sort of cost also applies for your baby appearing on their website.
What you could make
You should get paid for just attending auditions, even if your baby isn't selected. This can range from between £15 and £20.
For actual shoots it varies lots from agency to agency but you should be looking at around £40-50 an hour and somewhere in the region of £250 for a full day. TV work pays slightly less and is often longer hours - a day shoot will give around £160. But if you're lucky enough to bag a major advertising campaign your baby could be earning around £4,000.
Continued below...
Where to next?
-
Socialising with your baby
-
Making your own baby food
-
Possible problems in your baby's first year