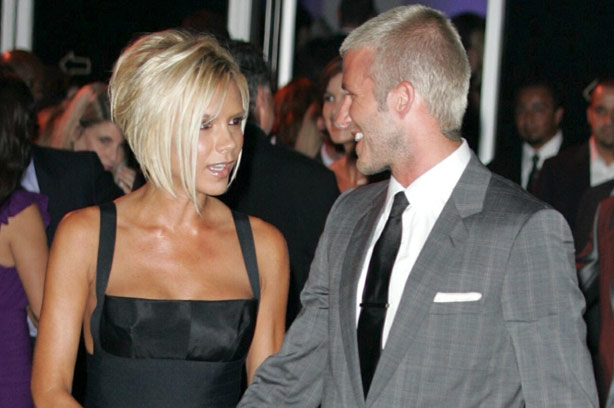 Victoria Beckham has rubbished claims she's
expecting
her fourth child.
Posh says she and husband David Beckham, 33, want to wait before they start trying again.
'Look, I'm not pregnant!' she says. 'We would love another baby but, right now, the boys are still really young. David and I want to enjoy them for a while.'
The couple have 3 sons – Brooklyn, 9, Romeo, 5, and Cruz, 3.
Victoria, 34, has also revealed she's been doing shifts in the school canteen.
'David and I are always in the school,' she tells The Sun. 'We serve up hot lunches. I go on the school trips too.
'We get really hands-on. We both sign up for everything at the school. [The boys] love it when Mummy and Daddy turn up to serve lunch. I'd rather go to Pumpkin Patch at school than dinner at the Ivy.'
Continued below...
Next read
Celebrity miniatures: David Beckham and sons