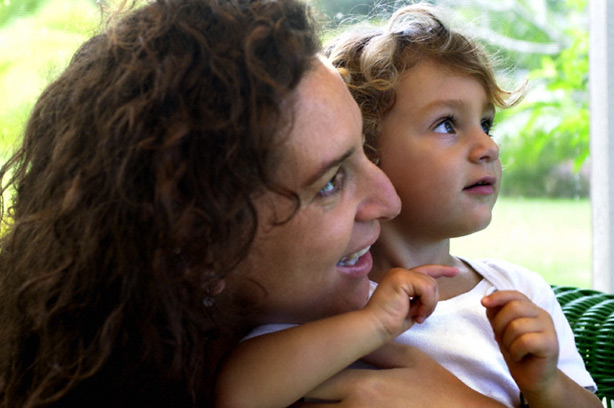 What should we be doing as parents?
We spoke to child clinical psychologist Emma Citron and developmental psychologist Professor Karen Pine who gave us the following expert advice:
-
Learn to relax:
worrying about how many words your child is saying and how clearly they're speaking or the length of sentences won't help.
-
Let them experience things:
Taking your child to lots of different places and allowing them to see and hear people, things and objects is a great way to help them learn.
-
Don't talk to them as an adult:
Talking to your child as if they were 13 won't help them learn. They need to hear short, childlike sentences with lots of variation in your voice to help them get used to speech.
-
Teach them simple things:
Go for the simple fun things like animal voices. Grab their attention and they will start to copy you.
-
Talk to them as early as possible:
Babies learn language from the moment they're born and even start to process sounds when in the womb.
-
Engage in lots of songs and rhymes:
Nursery rhymes and action songs are excellent ways of helping your child learn about the structure of language. They are also fun ways for parents to interact with their infant.
-
Don't rely on the TV:
'Brainy' baby DVDs will not 'teach' your baby how to talk. There's no substitute for a real live human, talking, smiling face.
Continued below...
Other tips for helping speech
-
Use relevant words:
Make sure the language you use are part of their everyday world and language, such as cup, nappy, bath
-
Talk slowly:
Your child needs to be able to pick out the words you're using, so don't rush your speech.
-
Repeat, repeat:
It may be boring, but singing a selection of different songs over and over again will help your child learn. Similarly, reading the same book constantly may make your brain go to sleep, but repetition helps them tremendously.