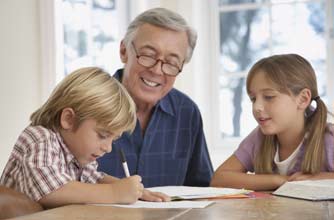 Key Stage 1
Your 7-year-old will be assessed for:
reading
writing
speaking and listening
maths
science
This takes into account how your child performs in task and tests aimed at Key Stage 1 pupils. The tasks and tests last no longer than 3 hours in total and can be taken at a time that the school chooses.
By the age of 7, children are expected to reach level 2. All the assessments are moderated by local authorities to make sure they are reliable.
Your child's school will be able to give you more details about the sorts of tasks your child has taken to reach these results.
Key Stage 2
Tests for 11-year-olds at the end of Key Stage 2 cover:
English - reading, writing (including handwriting) and spelling
Maths - including mental arithmetic
Science
These tests are taken on specific days in mid-May and last less than 5.5 hours in total.
By the age of 11, most children are expected to reach level 4.
Continued below...
More help and advice
- Find out about
Key Stage 3
,
Key Stage 4
and the
new diplomas
-
Tips to get your children to read
-
How much homework should they get?
-
Fun ways to help your kids learn