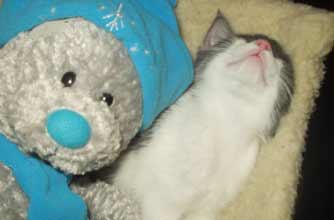 Name - Bubbles
Age - Eight months old
Owner - April Morten, Blackpool
Silly habits - He does nothing but sleep
Naughtiest moment - Squishing flowers by sleeping on them!
Bubbles would say - 'Time for bed'
To find out more about another pet, click on its picture. Think your pet is better than this lot? Email us at
goodtoknow@ipcmedia.com
with a photo of them and answer the questions above and see if your pet makes it into our next gallery.
.
Continued below...
See more of our favourite pet pictures