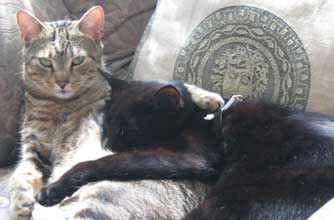 Age - Both 6
Owner - Laura, Luton
Silly habits - Happy likes to hide round the corner from Bob and jump out and scare him.
Naughtiest moment - Both Happy and Bob have stolen food from Laura's plate when she's not been looking.
Bob and Happy would say - 'Throw the ball please mummy!'
Think your pet's better than this lot? Email us at
goodtoknow@ipcmedia.com
and see if your pet pic makes it into our next gallery.
.
Continued below...
More of your best pet pics