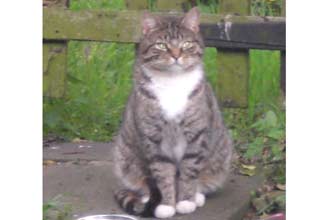 Age - 3
Owner - Dorothy, Tyne and Wear
Silly habits - Catching moths and bringing them in the house.
Naughtiest moment - Losing the magnet from his collar and managing to dismantle the catflap to get back in.
Bobby would say - 'I'm hungry, where's my dinner?'
Think your pet's better than this lot? Email us at
goodtoknow@ipcmedia.com
and see if your pet pic makes it into our next gallery.
.
Continued below...
More of your best pet pics