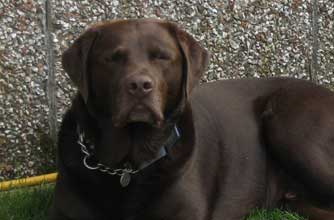 Age - 6
Owners - Leza and Paul, Barnoldswick, Lancashire
Silly habits - Getting really excited when going out for a walk and spinning round in circles knocking anything over in his way.
Naughtiest moment - When Bruce was a puppy he got into the fridge and ate a full family size shepherds pie and a tub of margarine, drank four pints of milk and chewed the magnetic strip around the fridge.
Bruce would say - 'Feed me!'
Think your pet's better than this lot? Email us at
goodtoknow@ipcmedia.com
and see if your pet pic makes it into our next gallery.
.
Continued below...
More of your best pet pics